All In: Big Gamble Now Paying Off as Rivers Casino Opens in Schenectady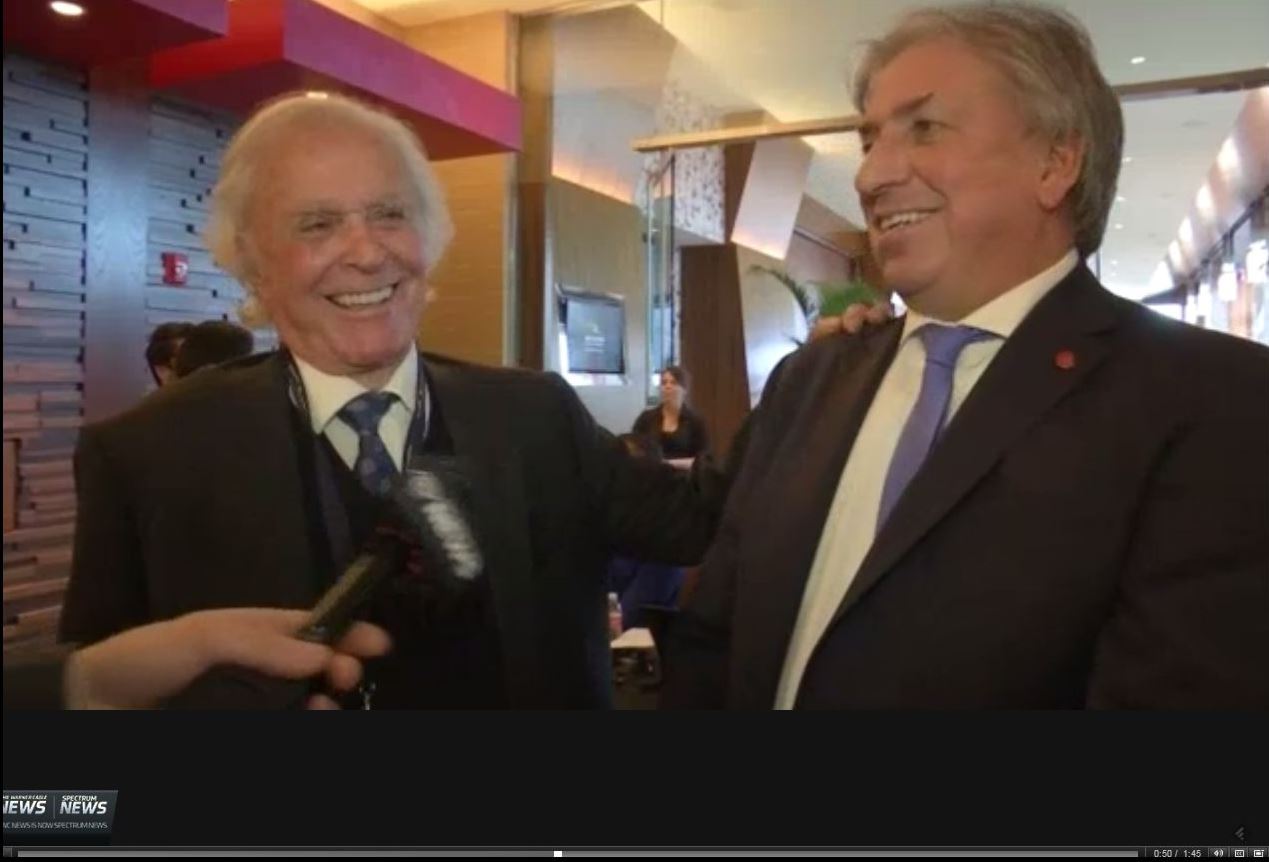 SCHENECTADY, N.Y. — With the ceremonial turn of a key, the doors were thrown open Wednesday on the most anticipated new business in recent Schenectady history.
It was several hours in line for the die-hards, waiting to be the first gamblers at Rivers Casino. But this was all several years in the making — hard work acknowledged by Schenectady Mayor Gary McCarthy at the grand opening event.
"It was difficult at times. It really required people of great vision," McCarthy said.
"Our team performed as they always do: terrifically," said Galesi Group CEO Francesco Galesi.
Galesi, one of those visionaries whose company developed this project, spread the credit Wednesday to his business partners — chief among them, the ever-present Dave Buicko.
"It's a lot of work, the hours," Buicko said. "Kind of a cute story: We went back and looked at when we closed on the property: April Fools Day 2010. Guess what: This wasn't an April Fool, was it?"
Not at all. Galesi's very real casino partners, billionaire Neil Bluhm and his Rush Street Gaming CEO Greg Carlin, both said they are wowed by Schenectady.
"We are working in a community that is successfully re-invigorating itself in a major way," Bluhm said.
"We hope that we have a successful property, and I mean not just financially successful, but also successful in the community. A place that people want to come," Carlin said.
And they are here now: thousands through the doors on Wednesday, and tens of thousands more expected through the weekend, as the old Electric City powers into its new future with Rivers Casino.
Watch the video: here
Redick, Geoff. "All In: Big Gamble Now Paying Off as Rivers Casino Opens in Schenectady."TWC News. N.p., 08 Feb. 2017. Web. .
---
Back To All Posts