Schenectady's 845 Commons gets preservation award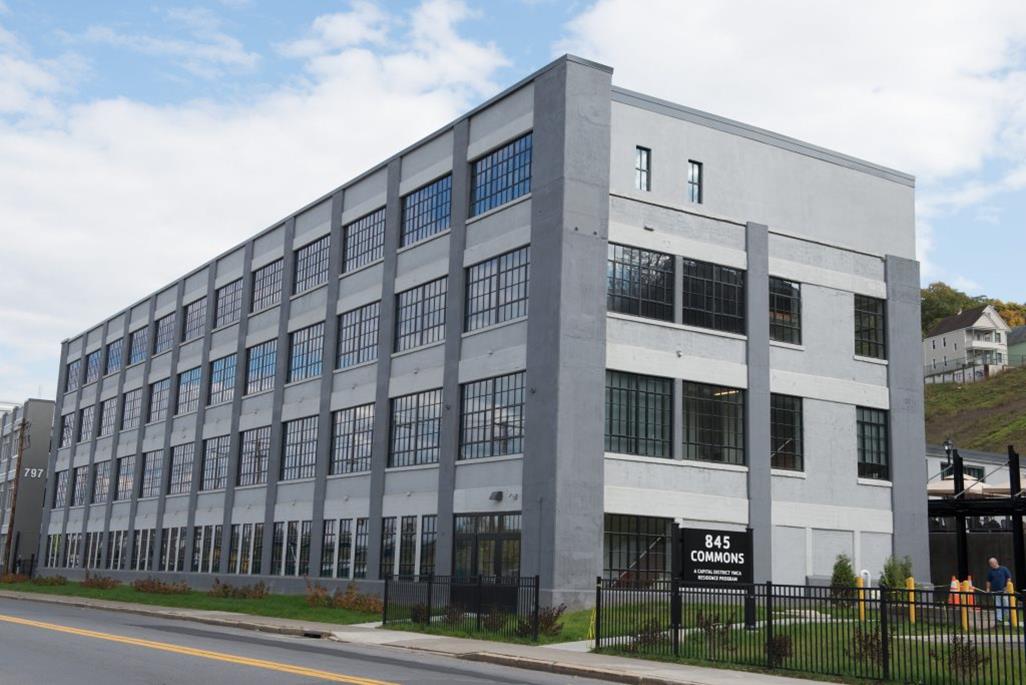 The Capital Region YMCA infused new life into the 100-year-old Mica Insulator Co. building last year, and in 2016 the celebration continues.
Now called 845 Commons at 845 Broadway in Schenectady, the building serves as a housing residence for up to 155 tenants. The structure, built in 1915, was selected Friday as a recipient of a Historic Preservation Award by The Preservation League of New York State.
"This $26.2 million project used housing tax credits as well as State and Federal Historic Preservation Tax Credits to breathe new life into a 1915 industrial building that once housed the Mica Insulator Company," said Jay DiLorenzo, president of The Preservation League, in a press release. "The formerly vacant daylight factory has been converted to affordable housing for up to 155 residents, many of them military veterans. The league applauds the concerted efforts of all involved to return this structure to productive use."
The Capital Region YMCA held a grand opening for its facility on Feb. 5, 2015. New York Gov. Andrew Cuomo said last year that "845 Commons gives hope to people, especially veterans, who need a decent place to live and services to help them succeed." Friday's press release also noted that "President Barack Obama recently recognized Schenectady as one of three cities in the U.S. to eliminate veterans' homelessness," and "the 845 Commons project made a major contribution toward achieving that goal."
Read the full story: here
Buell, Bill. "Schenectady's 845 Commons Gets Preservation Award." The Daily Gazette. N.p., 10 Apr. 2016. Web. .
---
Back To All Posts